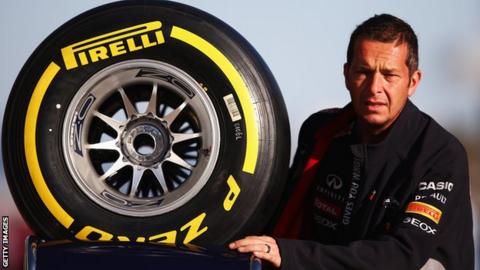 Formula 1 drivers have welcomed a new tyre supply contract for Pirelli as a chance to make the tyres more raceable.
The Italian company's deal, which runs until 2023, comes amid pressure from drivers for less sensitive tyres that allow them to push harder in races.
Drivers manage tyres carefully, taking seconds off their potential pace to keep temperatures under control.
Pirelli partially addressed this in 2017, only for the issue to return this year.
Grand Prix Drivers' Association (GPDA) chairman Alexander Wurz told BBC Sport: "Now we know Pirelli will remain as our partner, I welcome their efforts to co-operate more intensely with the drivers to tune their product for higher track performance."
The 44-year-old Austrian, who raced for Benetton, Williams and McLaren in a career that spanned a decade, said Pirelli had met the GPDA in the drivers' briefing at the Brazilian Grand Prix earlier this month and promised it would address the issue.
The drivers' campaign is a renewed effort after a similar push over the winter of 2015-16. That extracted a promise from Pirelli to produce more robust tyres which could be pushed harder for an entire race stint and which recovered their performance if they overheated when following another car closely.
Pirelli has been trying to produce such tyres, but earlier this year their motorsport boss Mario Isola said it was a challenge in the context of a parallel request from F1 for softer tyres that the sport's bosses hoped would lead to more pit stops.
"We know their request is to have softer tyres they can push – but it's not so easy," Isola told BBC Sport at the Monaco Grand Prix in May. "It is a real challenge to make tyres soft with thermal degradation and no overheating."
We support Pirelli – Mercedes boss Wolff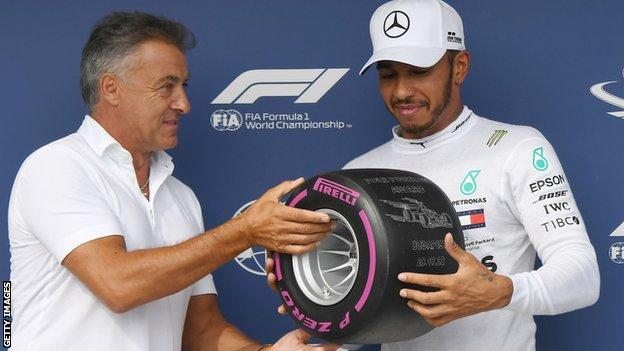 The softer tyres this year have not increased the number of pit stops.
Instead, drivers are lapping more slowly in an attempt to make one-stop races work, because this leads to a better overall race time than lapping more quickly and doing more stops.
This is because of the difficulty of overtaking, which is partly due to aerodynamics but also because of the tyres' tendency to overheat within not much more than a lap when following another car closely enough to try to pass.
Mercedes boss Toto Wolff has said the way the tyres behave was "completely the wrong direction" for F1.
"We have expressed our support for Pirelli because we know it is a difficult task to manage," he said. "But in past years we have simply asked the wrong things from them.
"By making the compounds softer and softer and softer, trying to trigger degradation and therefore more pit stops, the strategists have come up with the [solution that the] fastest race time is about managing those tyres and trying to achieve a one-one-stop or a two-stop.
"Completely the wrong direction. We need robust tyres, which Pirelli is perfectly able to produce.
"They just need to be given the right objectives and then the drivers can push the tyre harder, they can stay in the wake of the car in front, and we are not seeing the blistering or deg that causes these seven seconds [of lap time offset] you've mentioned."
Pirelli's new deal includes a commitment to switch in 2021 from 13-inch to 18-inch wheels, which will require lower-profile tyres that are more in line with those used on road cars.
It will extend Pirelli's relationship with F1 to at least 13 seasons, following their return in 2011.